As it goes when photographing any wedding you need to be prepared for everything and anything. One thing I was definitely not prepared for, was this being the last wedding I would photography for some time.
The day way going great, everyone is having a great time and the bride and groom are very much enjoying their wedding day. Other than a few rain showers that prevented us from getting the outdoor photos we wanted, everything was going perfectly! The hair and makeup was being done, the groom was getting ready and the mothers were doing their best to keep the tears back. Tears of joy, of course!
Everything got underway perfectly. The bride looked stunning and the groom was as ready as he would ever be.
With the ceremony about to start, there was of course one small thing that was about to go wrong, but hey, it wouldn't be a wedding if there wasn't some sort of hiccup. Luckily it was small but with the efforts of a few, the groom was able to get his flowers pined to his jacket just in time!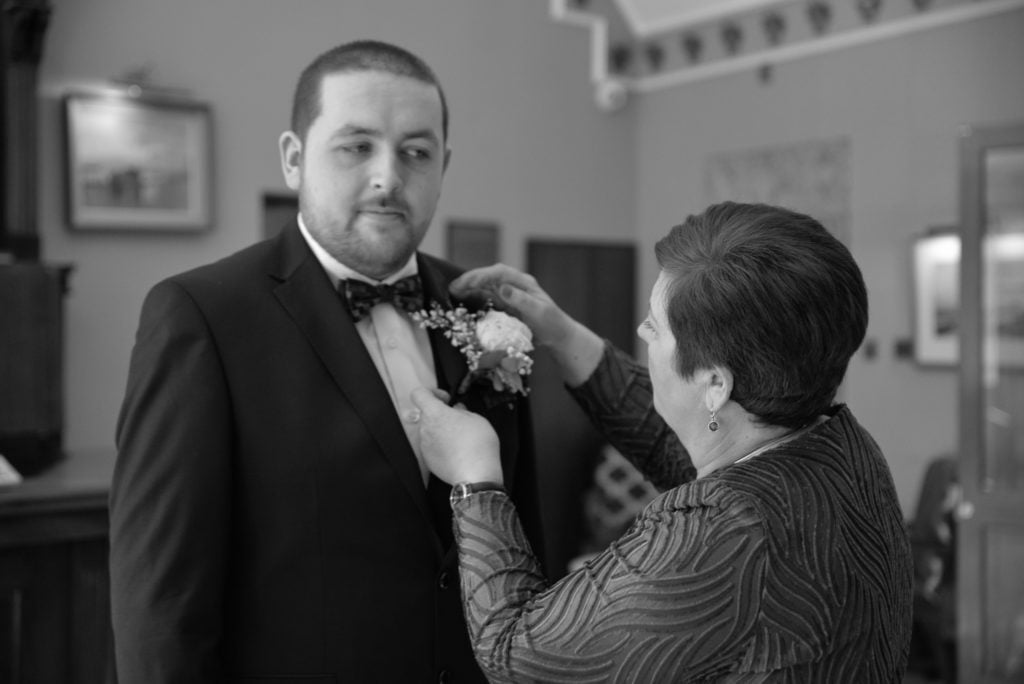 There was nothing left to get in the way now, and off we went down to the ceremony room to wait for his new bride to make her entrance, and a beautiful entrance it was, walked in by her father, who shed more and a few happy tears for his daughter. You could see and feel the pride he had for his daughter as he prepared to give her away to star her new life with her husband to be!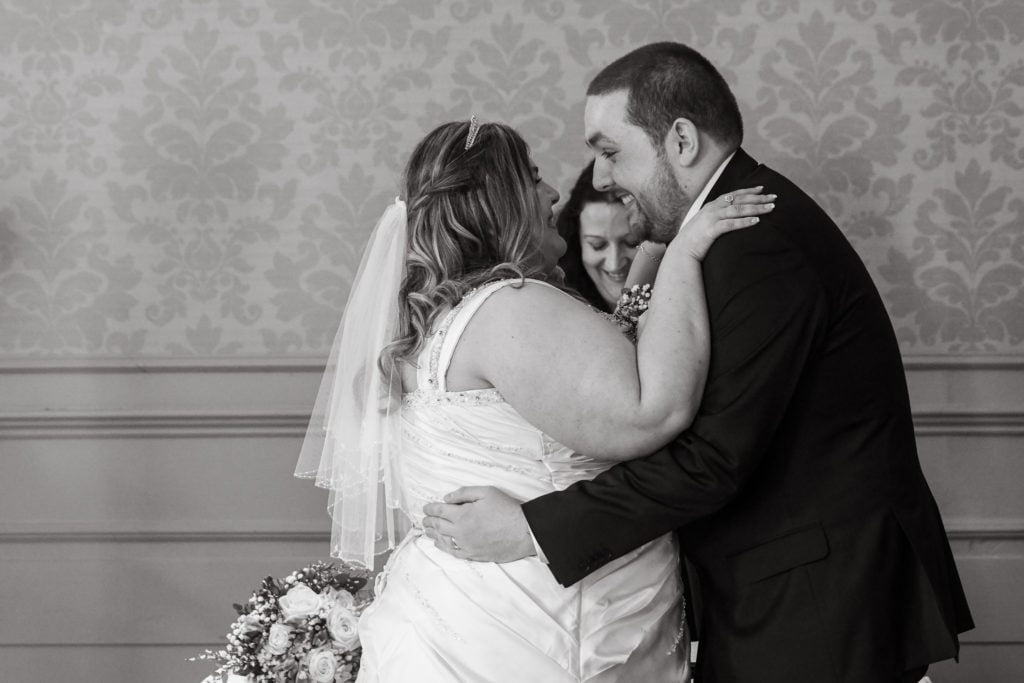 With the ceremony over and everyone celebrating, it was nearly time to grab everyone and bring them outside for the formal photos. With the weather being so wet, we had only a very short time to get the photos done before the next heavy rain shower came down, so I quickly rounded everyone up and directed them outside. We were quite lucky to get outside when we did because ten minutes later, the sun turned to heavy rain.
It was time to go back inside before everyone got soaked, and with a few shots in the lobby before heading to the dining room everything was still going to plan.
As the families sat down to dinner, I went out to my car to back up my memory cards, which is something I do to make sure I don't lose any of the wedding photos from any kind of technical issue. I also make sure I have second (even a third one something) camera with me in case one stops working for some reason. Once I had the backups done, I went back into the bar to take a small break and get something to eat myself and a strong cup of coffee.
As I made my way back to the wedding reception I could hear a guitar being played from the dining room and when I walked in I say something beautiful, the groom was playing a song for the bride, it was as romantic as it could get, as well as a shot not to be missed. It's these unexpected moments I love the most as a wedding photographer!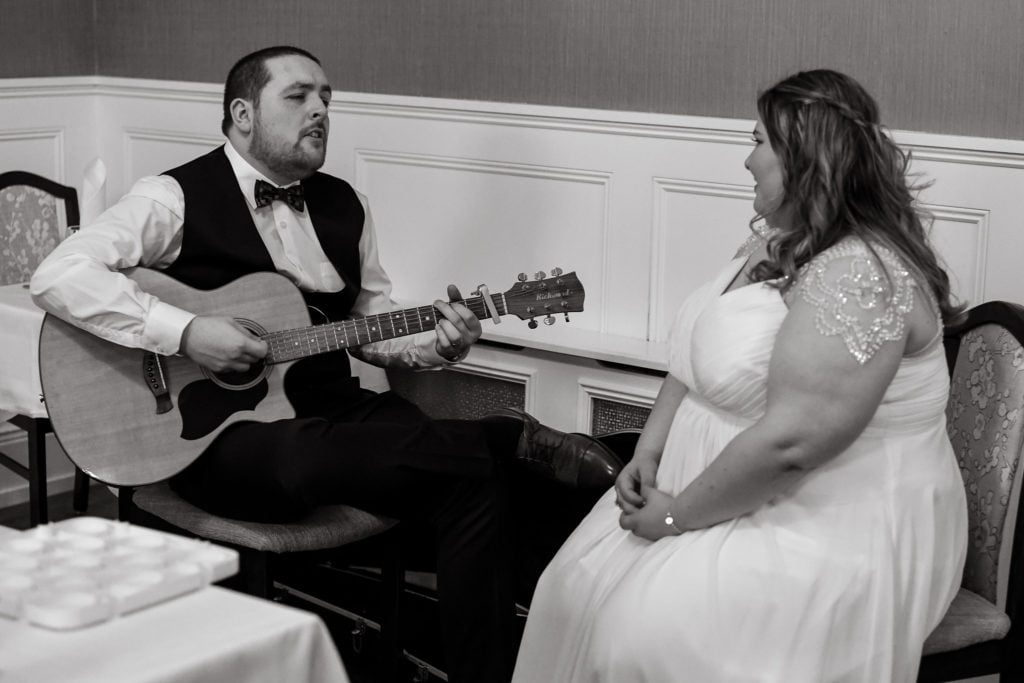 The unexpected moments didn't end there though, just as I thought it couldn't get any better, the groom hands the guitar to his father to play the song for the first dance. What a proud moment to witness!
At the start of this post, I mentioned that this is going to be the last wedding I photographed for some time. Well, at around this time during the wedding, I got the message that the country had gone into lockdown due to COVID-19. At this point all I could think about was how lucky my couple was to have their wedding right now, but for me, I was mentally preparing for the coming months, not knowing what was going to happen or when the time would be until I am back photographing weddings and engagements again.
I didn't let that get to me though, I was at a wedding right now, and I was enjoying every minute of it!
So after that bit of news, it was time to cut the cake! So it was time to get back into action and get in position.
Once the cake was cut, my time with the couple and their families was over, but not before I grabbed a few candid shots, which is always a must!