Your wedding day is a celebration of love, commitment, and the start of a beautiful journey together. Every detail of the day is meticulously planned to create cherished memories that will last a lifetime. One of the most significant moments of any wedding reception is the first dance. It is the moment when you and your partner take center stage, surrounded by family and friends, as you embark on your first dance as a married couple. To make this moment truly unforgettable and showcase your love in a graceful and elegant way, investing in wedding dance lessons is worth every penny. In this article, we will explore the benefits of wedding dance lessons and why they are worth considering for your special day.
Confidence on the Dance Floor
For many couples, dancing in front of an audience can be a nerve-wracking experience. Wedding dance lessons provide you with the opportunity to gain confidence on the dance floor. Professional instructors are well-versed in teaching couples of all skill levels, from those with two left feet to those who want to polish their dance moves. Through patient instruction, personalised feedback, and tailored routines, they can help you feel at ease and confident while showcasing your newlywed bliss. With each lesson, you will notice your skills improving, and your confidence soaring.
Personalised Choreography
Wedding dance lessons offer the chance to create a unique and personalised choreography that reflects your personalities and love story. Skilled instructors will work with you to design a routine that suits your abilities, style, and the mood you want to convey. They will listen to your preferences and incorporate your favorite songs, creating a dance that is exclusively yours. Whether you envision a traditional waltz, a lively salsa, or a contemporary mash-up, dance lessons provide the expertise and guidance to bring your vision to life. The result will be a mesmerizing performance that perfectly captures your love and leaves a lasting impression on your guests.
Memorable Moments for You and Your Guests
A well-rehearsed first dance is an impressive sight that will captivate your guests. By investing in wedding dance lessons, you create a captivating moment that will leave a lasting impression. Your guests will be delighted as they witness your elegant and synchronized moves, making the first dance a highlight of the evening. The joy and excitement in the room will be palpable, and you and your partner will be the stars of the show. It's a chance to create a magical atmosphere, filled with romance and grace, that will be remembered and talked about long after the wedding day.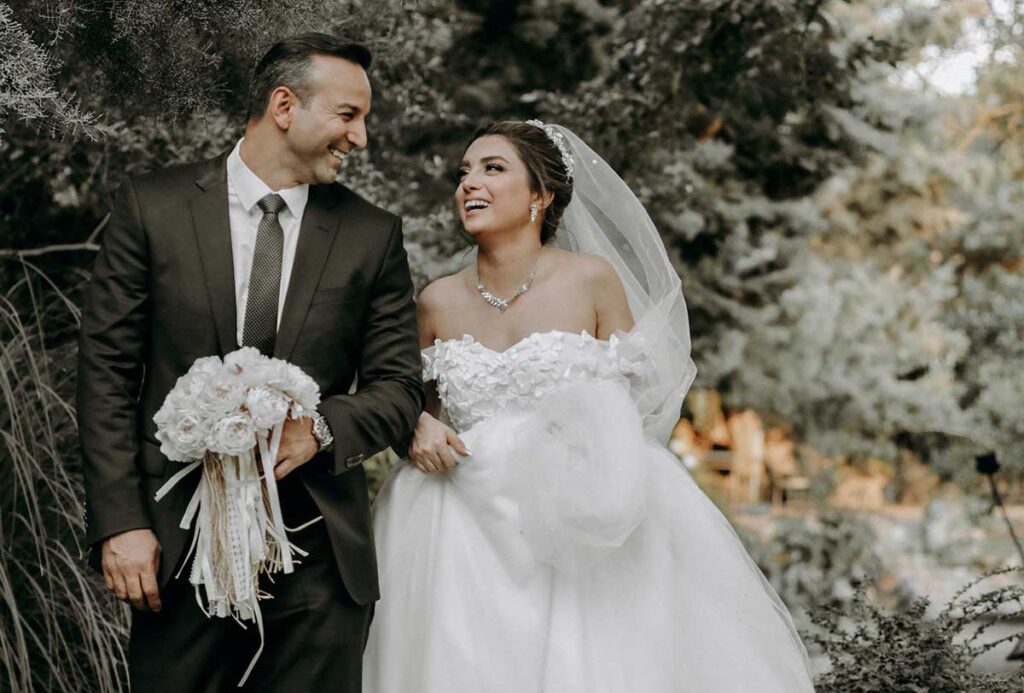 Stress Relief and Bonding
Wedding planning can be stressful, and dance lessons provide a much-needed break from the chaos. It's an opportunity for you and your partner to reconnect, have fun, and enjoy each other's company. Dancing is not only a physical activity but also a form of expression that can deepen your bond. As you learn to move together as one, you will develop a greater sense of unity and teamwork, which will carry over into your marriage. The laughter, shared challenges, and triumphs during dance lessons will create beautiful memories that you can treasure for years to come.
Lasting Skills for Future Celebrations
The benefits of wedding dance lessons extend beyond the big day. The skills you acquire during your lessons can be applied to future celebrations and events. Imagine impressing your friends at social gatherings or tearing up the dance floor at anniversary parties. Learning to dance is an investment in yourself and your relationship, offering a lifelong skill that you can continue to enjoy for years to come. It's an opportunity to step out of your comfort zone, discover a new passion, and open doors to exciting dance experiences in the future.
If you're considering wedding dance lessons, you may be wondering how to find the right instructor. Start by researching dance studios in your area or ask for recommendations from friends and family. Look for instructors with experience in wedding choreography and positive reviews. Additionally, inquire about package deals that include multiple lessons or discounts for wedding couples. With the right instructor and commitment to practice, you can ensure that your first dance is an enchanting and flawless performance that will be etched in your hearts forever.
In conclusion, investing in wedding dance lessons is a worthwhile decision that can enhance your wedding day experience. From building confidence on the dance floor to creating memorable moments and bonding with your partner, the benefits are undeniable. The first dance is a symbolic representation of your love and commitment, and with professional guidance, you can make it a truly magical moment. So, put on your dancing shoes, embrace the journey of learning, and let the rhythm guide you towards the perfect first dance, creating memories that will be cherished for a lifetime.