The Athlone Photography studio is located in the heart of Athlone on the first floor above Burgess Stores on Church Street.
Note: Appointments Only. Please do not arrive at the studio without making a booking first as there might not be anyone there to let you in (I also work outside the studio).
Parking in Athlone
When visiting the studio, there is plenty of parking within 5 minutes walking distance. I have highlighted some of the car parks in red in the image map below.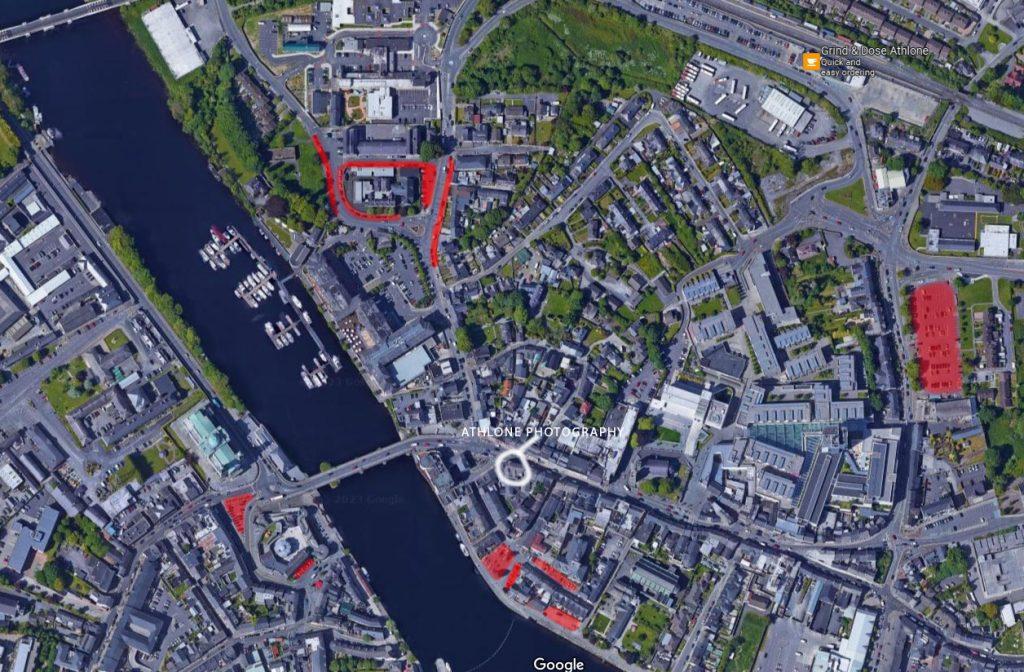 The entrance to the studio is at the front of Burgess Stores, directly across the road from Medussa Hair Studio. Look for the black door.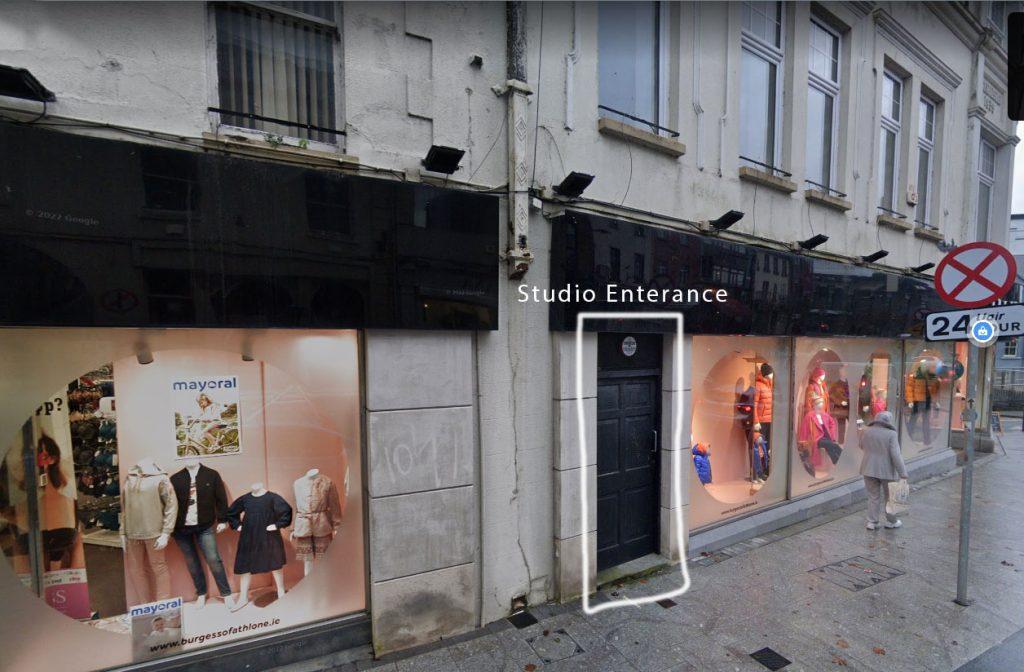 When you arrive at the studio, call 0831239300 and I will come down and let you in.